BMW 3 Series
Where to start with the 3 Series? From the first E30 M3 that raced in 1991 (complete with down-sized 2.0-litre S14 motor) through to the Warsteiner-backed Schnitzer four-door E36 of Smokin' Jo Winklehock, the Bavarian compact exec has been a mainstay of the BTCC. Yet for us, it's the turquoise and black Listerine-adorned E36 318iS coupe that is lodged deepest in the memory.
Prepared by Vic Lee it not only looked fantastic, it was also fast thanks to the unique use of ABS brakes (subsequently banned for the following year). Tim Harvey ended the year as champion after taking six wins, but it was his tin-top superstar teammate Steve Soper that stole most of the headlines.
On loan from the factory squad, he put in a series of stirring drives through the field over the course of the season, but is best remembered for his part in the legendary, panel-bashing and title-deciding altercation at Silverstone with Vauxhall's John Cleland, who famously fumed 'that man's an animal' after Soper took them both out of the race.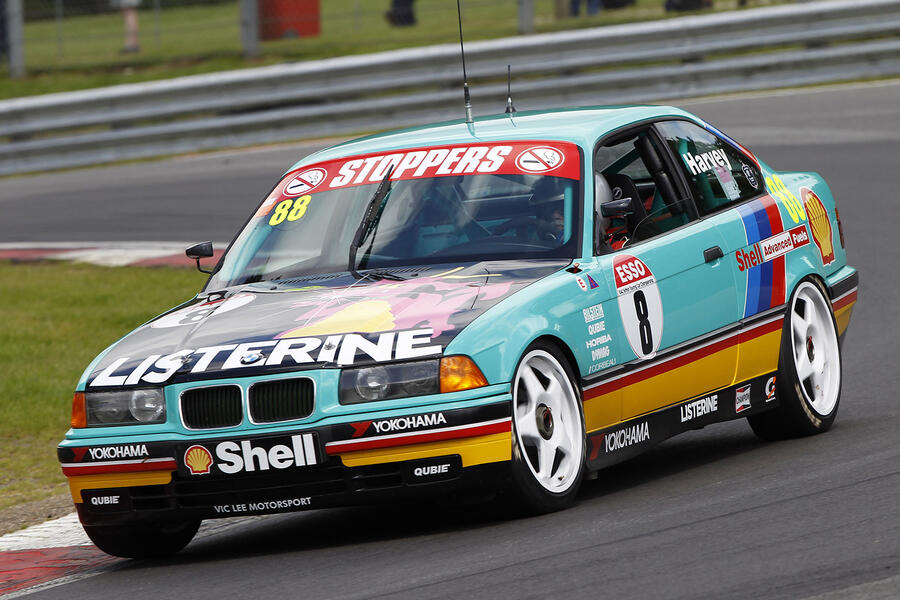 Audi A4
After revolutionising rallying in the Eighties, Audi turned its attention to touring cars in the following decade. Using it's now famed four-wheel drive technology, its sleek silver A4 quattros dominated their debut season in 1996, with German Frank Biela storming to eight victories on his way to the driver's title, while Audi Sport UK bagged the manufacturers crown.
With its four-cylinder engine hanging out over the front axle, the A4 had a far from ideal weight distribution, while lobbying by rival teams indignant at it's unfair advantage saddled the car with extra success ballast half way through the season. Yet it still made a formidable proposition, particularly in the wet. Further weight was added the following year (although Biela still racked up five wins), while in 1998 four-wheel drive was banned completely forcing Audi to go front-wheel drive.